Roofer Oldham - James W Roofing
James W Roofing. are a family run roofing contractor from Oldham. Run from Shaw, we have been serving the Oldham community now for three generations of our family. So it's safe to say we know the area and also the weather conditions!
A large town with a population of 103,000, Oldham is one of James W. Roofing's favourite areas to work in. Our years of experience in providing high quality roofing solutions to our customers in Oldham has allowed us to build fantastic working relationships with a number of home and business owners in the area. We look forward to working in Oldham more in the future.
Our commitment to customer service to our clients in Oldham means that we dedicate a great amount of time to ensuring that your roof is of superlative condition. All estimates and advice are free of charge, and every member of staff, from the inspectors to the drivers, are hugely experienced and determined to serve our customers in Oldham well. We also carry out £10,000,000, liability insurance for roofs in Oldham: testament to our commitment to providing the ultimate, overall 'package' for our customers.
Domestic Roofer Oldham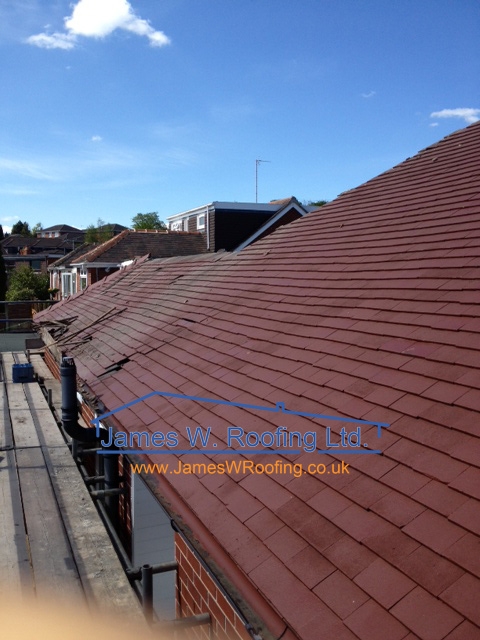 The most important asset in most people's lives is their home. Not only is it the most valuable asset in monetry terms but it is also the place we rest our heads at night and bring our families up. We know that it is important that the roof on your home not only performs well but also lasts for years to come. Our company serve a wide range of domestic roofing services including:
Roofing Contractor Oldham
We have worked as contractors on many commercial project before and have the experienc to get the job done.
If you require a professional and reliable roofing contractor then look no further than James W Roofing. Give us a call on 01706 881 256 and we will be able to discuss the work required.
Flat Roof Systems Oldham
Flat Roofs maximise the space below and above the roof and are therefore optimal for industrial units where you're trying to squeeze as much into the space as possible.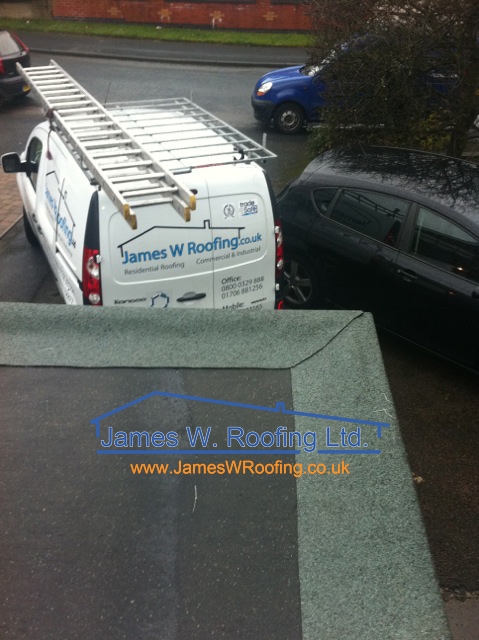 Walk on top of the roof
They are cost effective and easy to install meaning that we should be able to get you up and running in no time
An added benefit is that you are able to walk on top of the roof and could even use it as storage if required.
The downside of flat roofs is that they can accumulate water on the top and may need regular maintenance. We recommend consulting one of our advisors before deciding to go down the route of having a flat roof
So, if you are a home or business owner in Oldham, and are worried in any way about your roof, take a look around our website and get in touch with us today. We would love to see how we can help you.