Roofer of Rochdale, Lancashire
With a population of almost 100,000, Rochdale is a busy and thriving market town in Greater Manchester. Its illustrious industrial history makes it an attractive place to work and live, and James W Roofing enjoys a number of fantastic working relationships in the area.
Our years of experience in providing high quality roof solutions to customers with a variety of roofing problems means we are confident that we can help almost anybody with any roof-related query. Whether you have a flat or a tiled roof; whether it is a tiny section of the roof or the entire body, or whether it is your chimney or guttering that is causing you problems, our friendly and approachable team in Rochdale are able to offer free advice and estimations for work regarding a variety of issues.
Roof Repair Rochdale
On top of this, we are committed to providing the ultimate customer service in Rochdale, and take extra care to leave your property in a better condition than when we found it. This involves not just repairing and rejuvenating your roof, but training our staff in protecting every part of your property whilst we carry out the work.
We also carry out 10,000,000, liability insurance for roofs in Rochdale. Whatever your roof related issues, get in touch with us today to see how we can help you.
Roofing Services Rochdale
Industrial Roofing Rochdale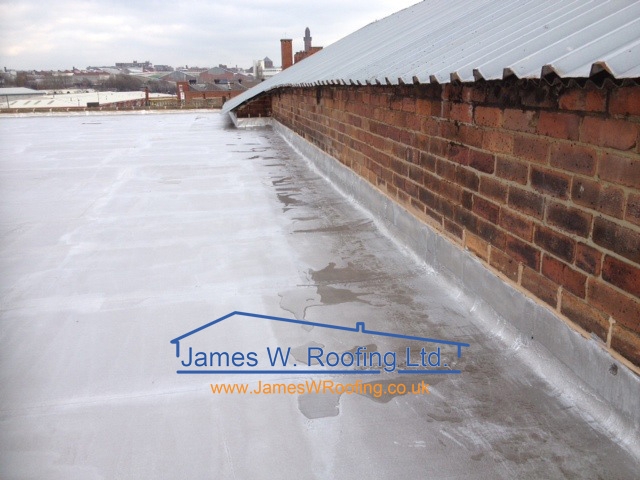 James W Roofing offers it's services up for both commercial partners and insurance companies.
We work to a number of industry standards and will work to comply with your procedures.
We are open for work such as one off repairs as well as on going contracts for repeat work, which we will be able to offer our best prices on. Please contact us directly for more information on what we can offer